The European energy crisis drives the export of caprolactam and PA6 to be better
Caprolactam and PA6 exports are good
Affected by the energy crisis, the cost of chemicals in China and Europe has been greatly differentiated. The cost and price of many European chemicals are significantly higher than those in China, which brings opportunities for Chinese chemicals to export energy arbitrage, including caprolactam and PA6.
From the trend of caprolactam import and export, it can be seen that July 2022 comes to the historic moment when the export of caprolactam exceeds the import for the first time. With the continuous high energy cost in Europe and the withdrawal of some Japanese devices, the export of caprolactam is expected to increase gradually in the later period.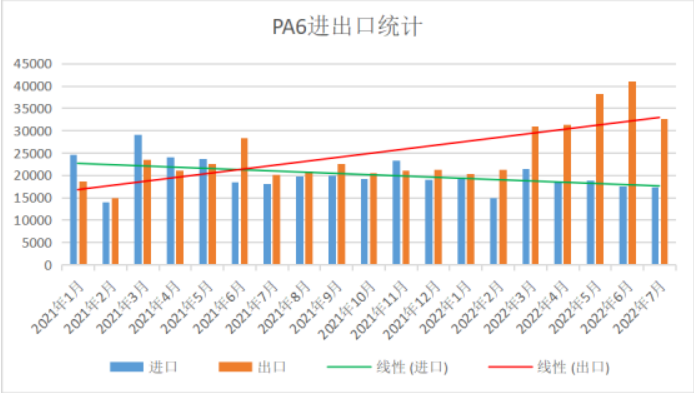 It can be seen from the import and export trend of PA6 that the cost of supporting PA6 is relatively high due to the high cost of caprolactam abroad. In addition, with the gradual improvement of domestic PA6 process and quality in recent years, the import gradually decreases and the export volume will also gradually increase.